Tsho Rolpa Hazard Mitigation Project
The topographic context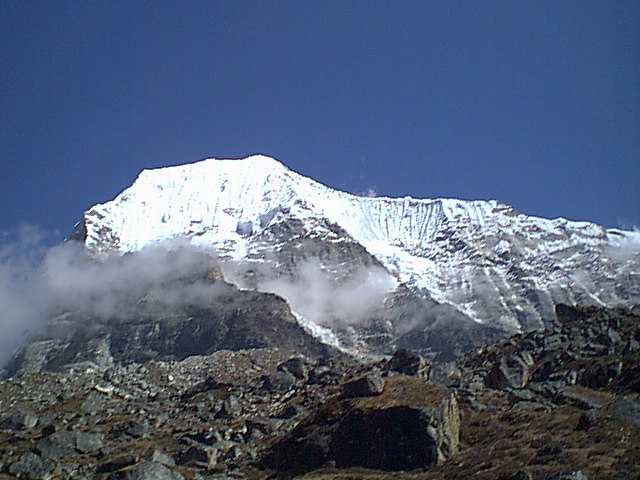 The glaciers of Tsoboje hang directly over the lake.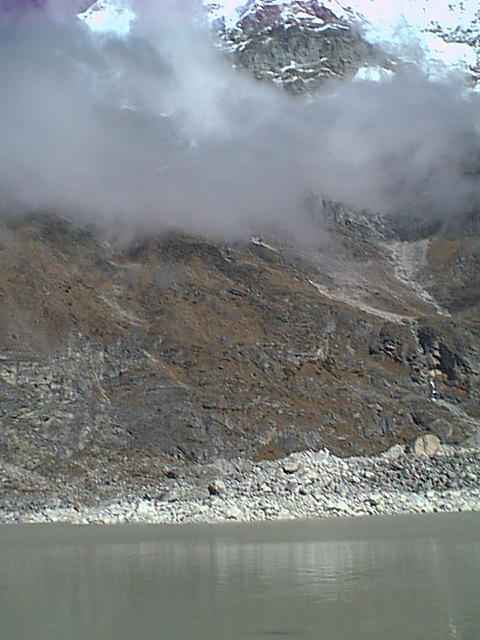 Rocks fall continually into Tsho Rolpa; larger landslides could cause waves capable of breaching the moraine banks.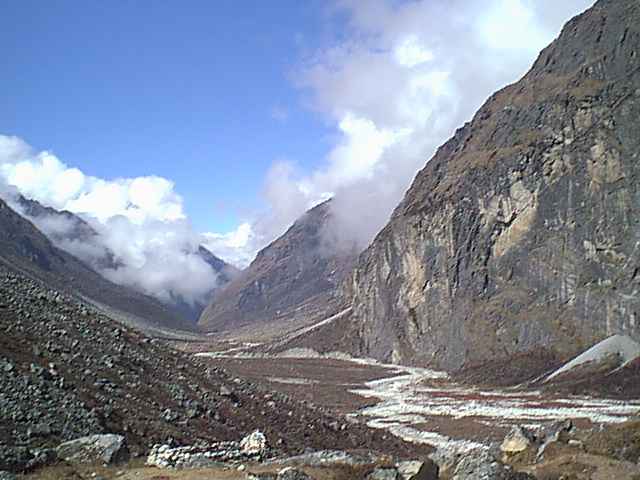 Rolwaling valley looking west from Tsho Rolpa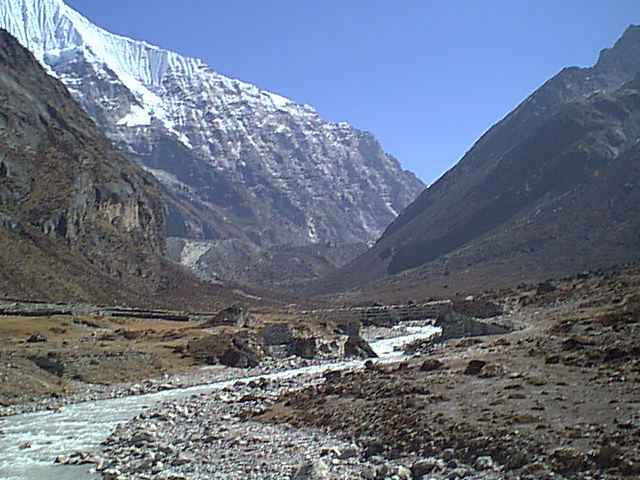 Looking east toward the elevated moraines of Tsho Rolpa.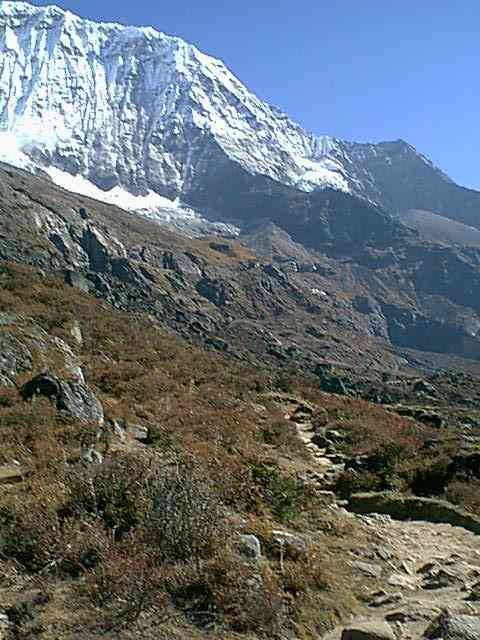 West of Na, facing east: the trail passes through the broad upper valley of the Rolwaling.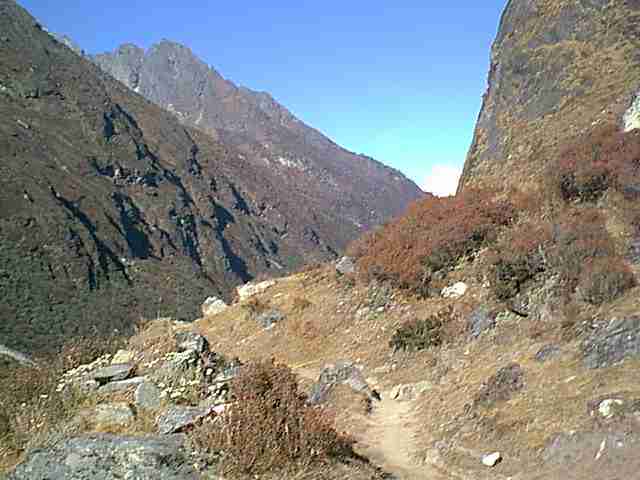 The trail east of Beding; the steep fluvial valley here has clearly not been impacted by glacier. Note the difference in vegetation between the south-facing bank (right) and the north-facing slope (left).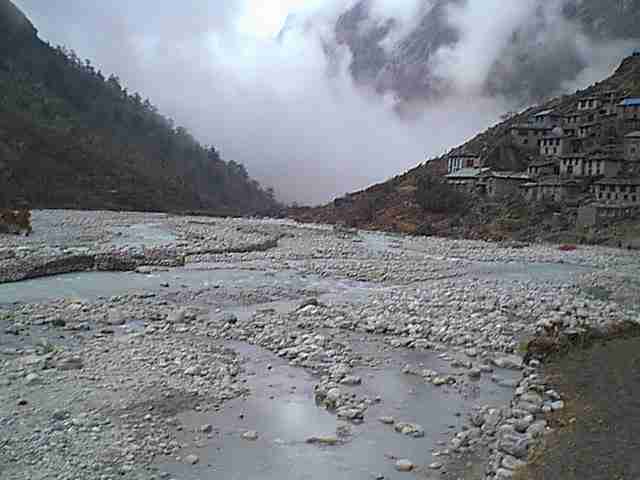 Rolwaling River just east of Beding; rubble left by repeated floods.