Tsho Rolpa Hazard Mitigation Project, Revisited
Notes from Bridges 2000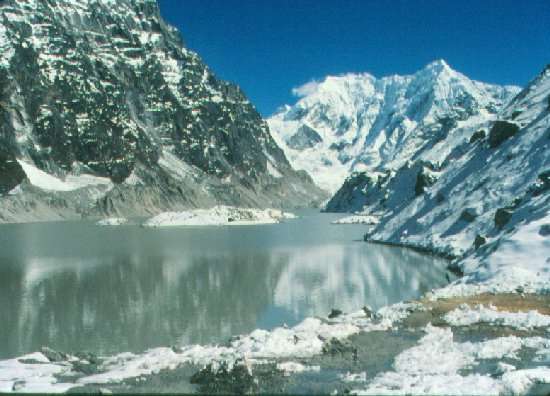 Tsho Rolpa in 1999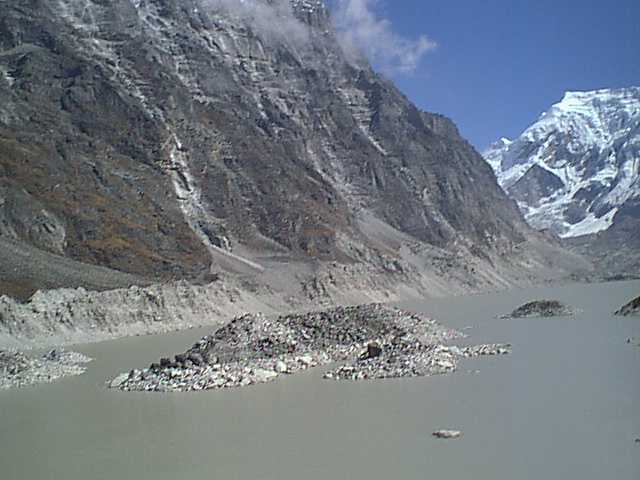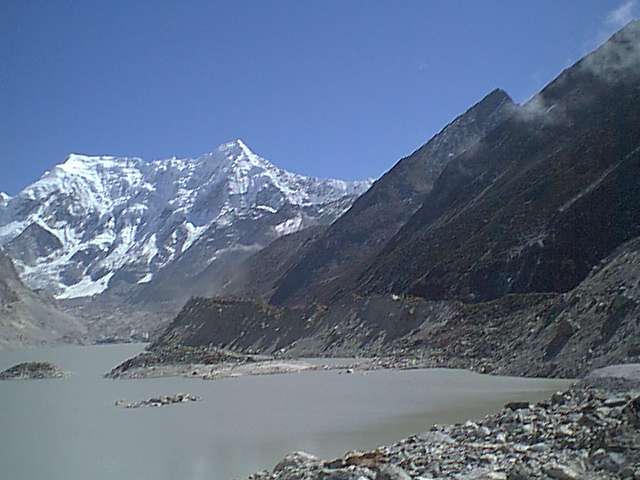 Tsho Rolpa in 2000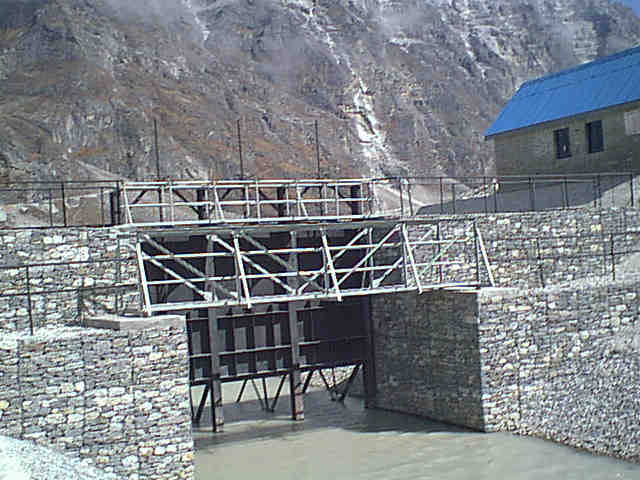 Sluice gate controling flow notch cut in moraine bank of lake.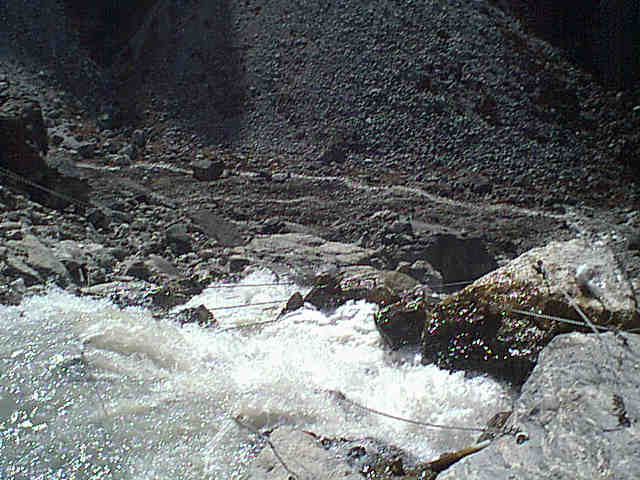 Water dropping from notch to join Rolwaling River below;
rocks have been stabilized with cables.

Catwalk across the sluice gate.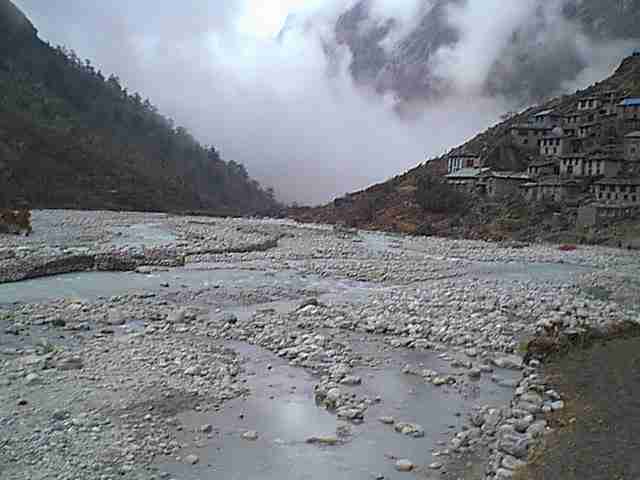 The Rolwaling River at in November 2000.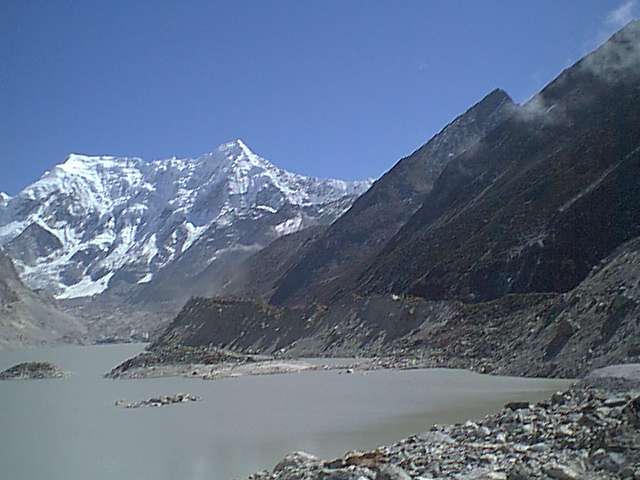 Above and next three photos below: Tsho Rolpa in 2000, at reduced level.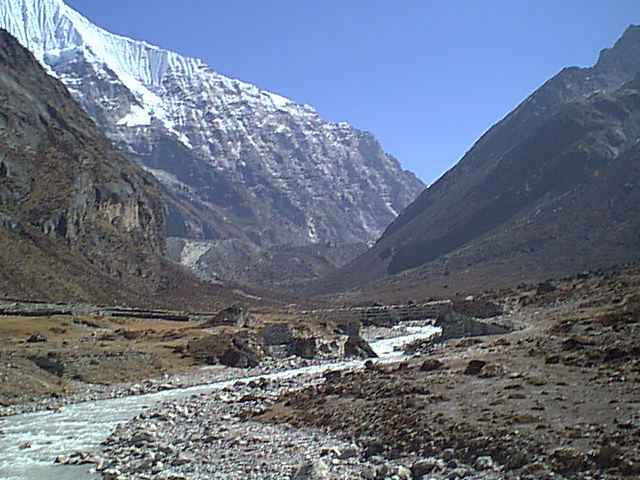 (Above and below:) New steel bridge at Na.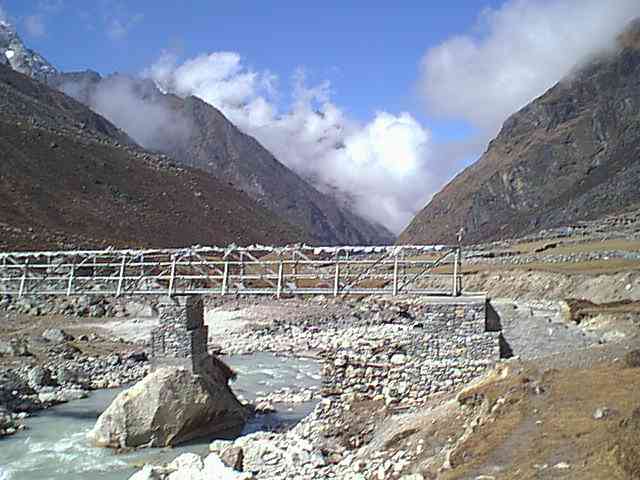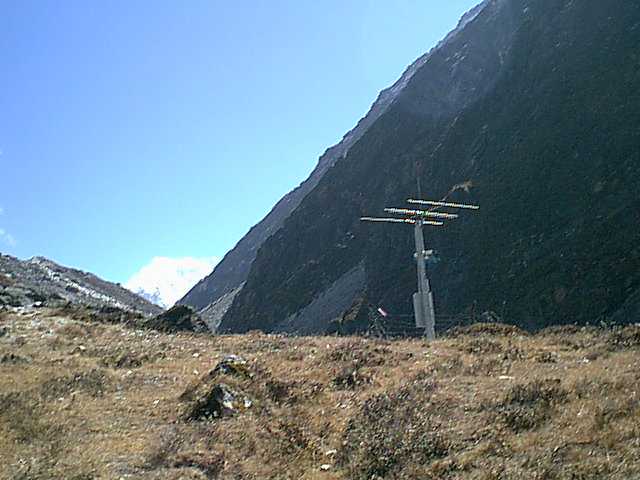 Satellite based siren just below Tsho Rolpa.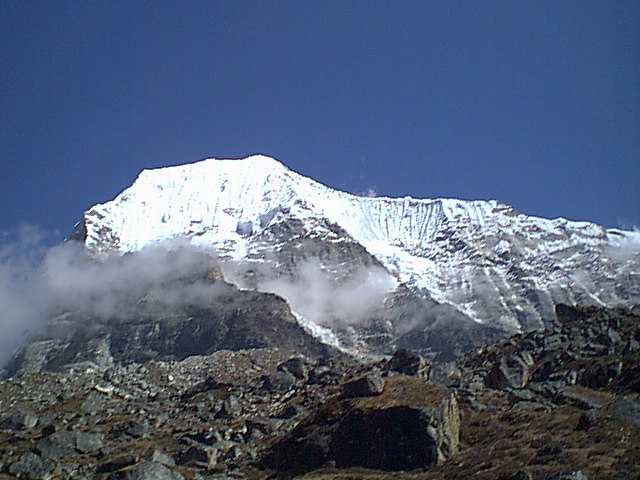 An immediate danger at Tsho Rolpa has been avalanche from the glaciers directly above it.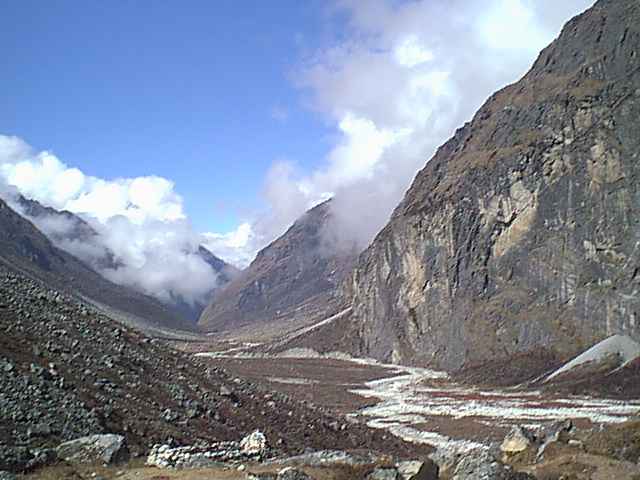 The Rolwaling River winds across the U-shaped valley carved by glaciers that once descended a bit further than Na.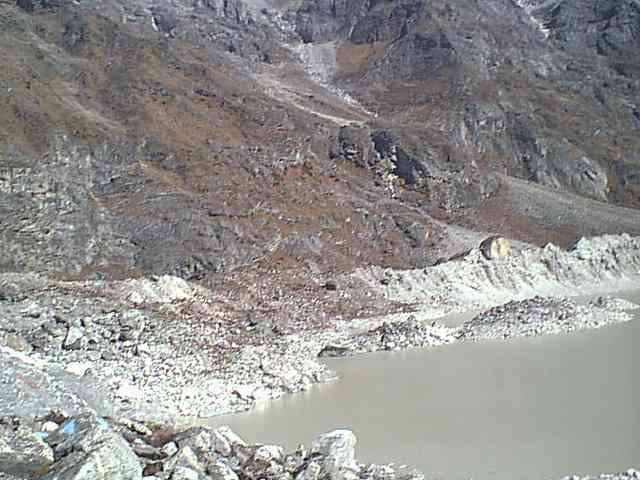 Lowered lake

Lowered lake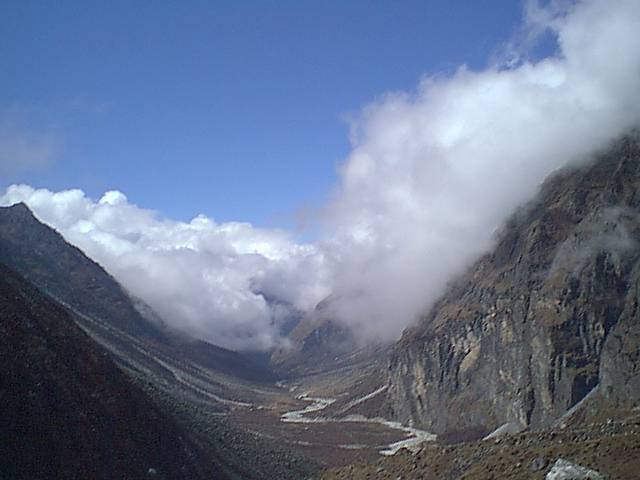 Valley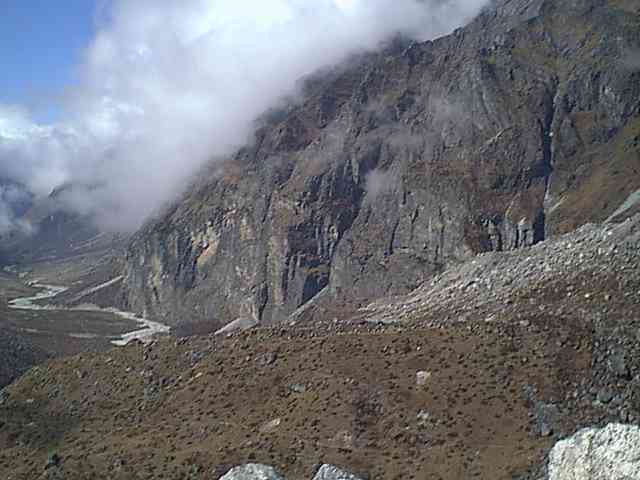 Facing ridge - stupa site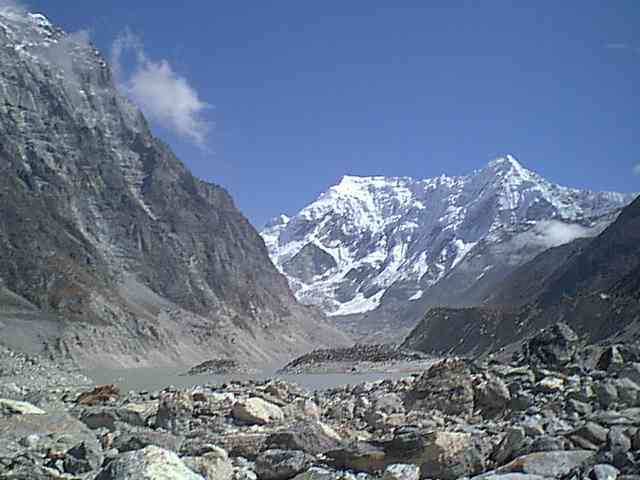 Lowered lake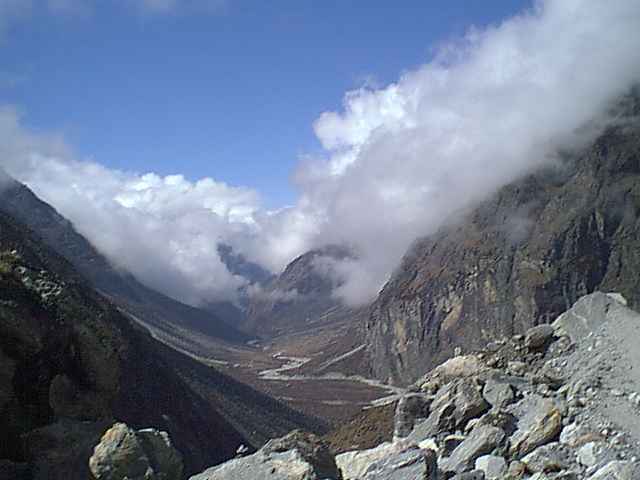 Valley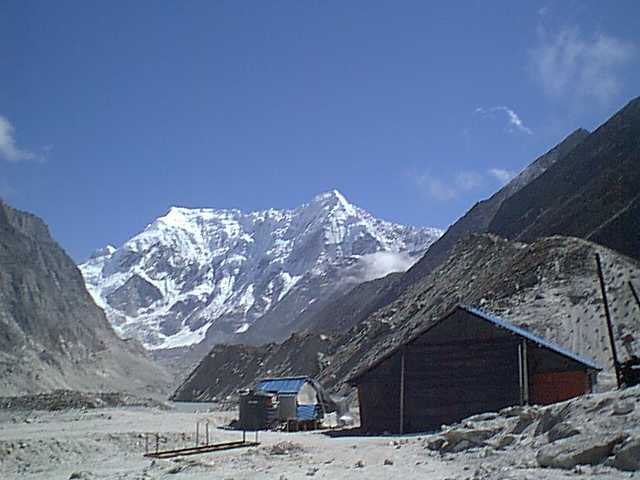 Project site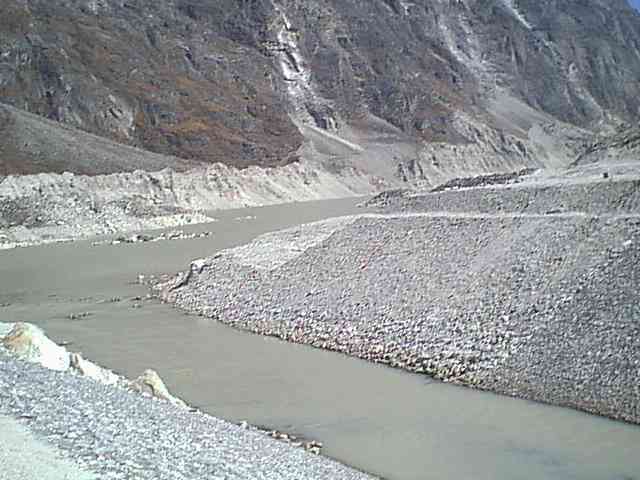 Channel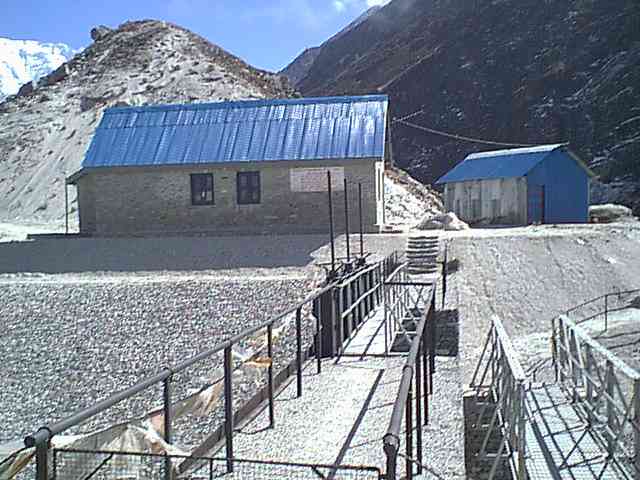 Catwalk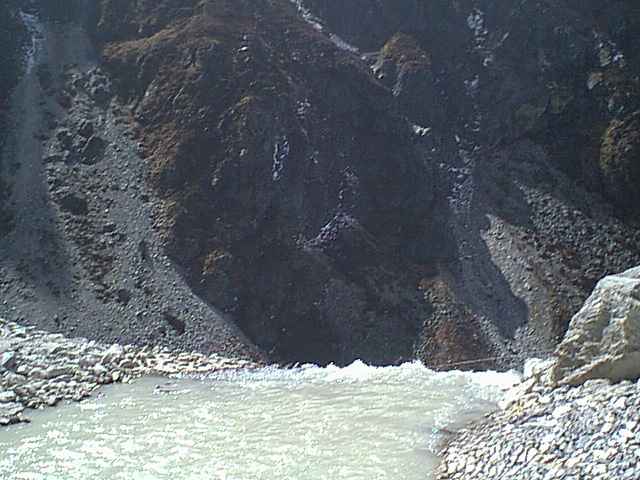 Over the edge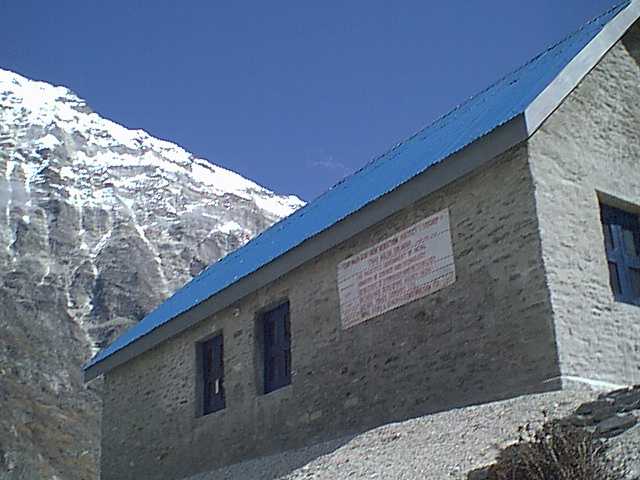 Project office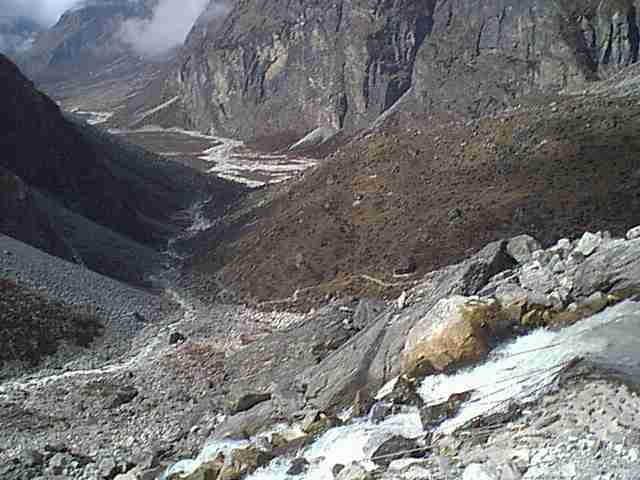 Water exiting toward valley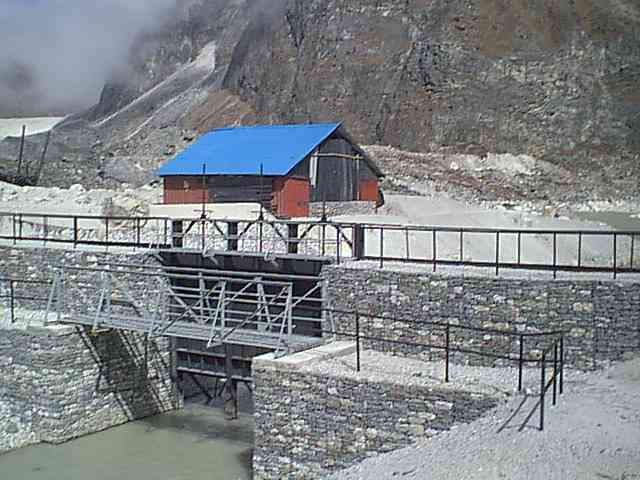 Sluice gate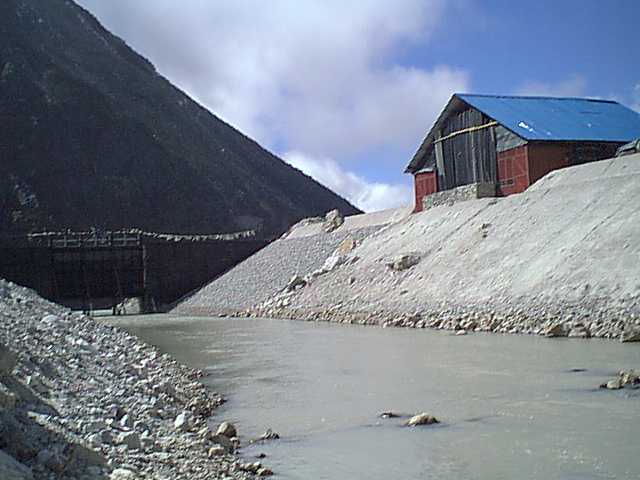 Channel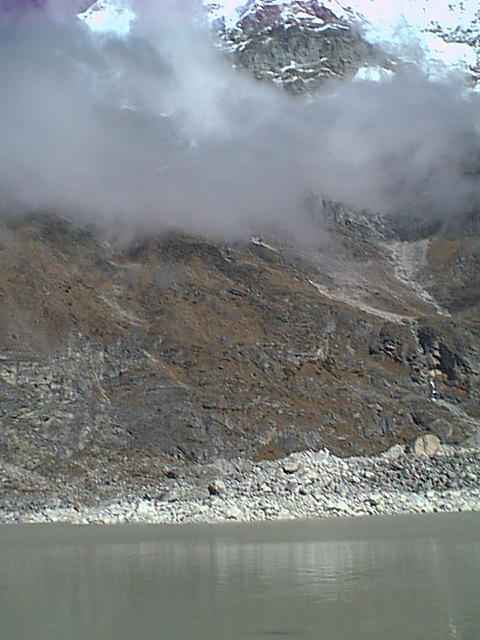 Northwest bank of Tsho Rolpa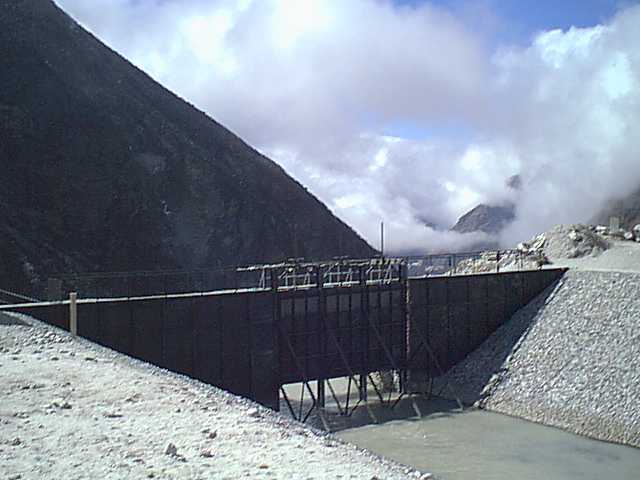 The channel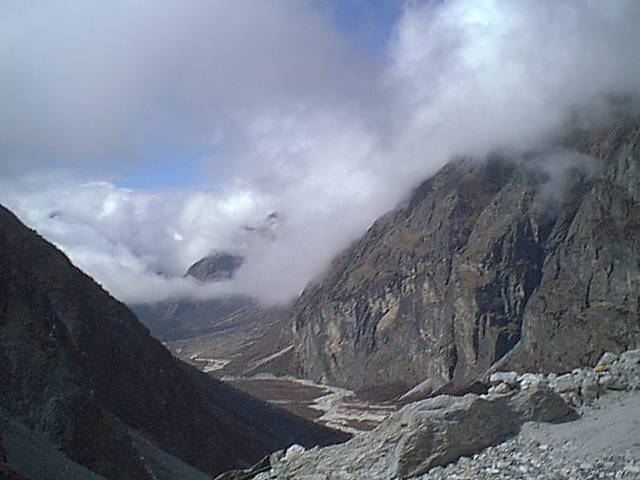 same as next

The new controled-release channel, looking west on Rolwaling Valley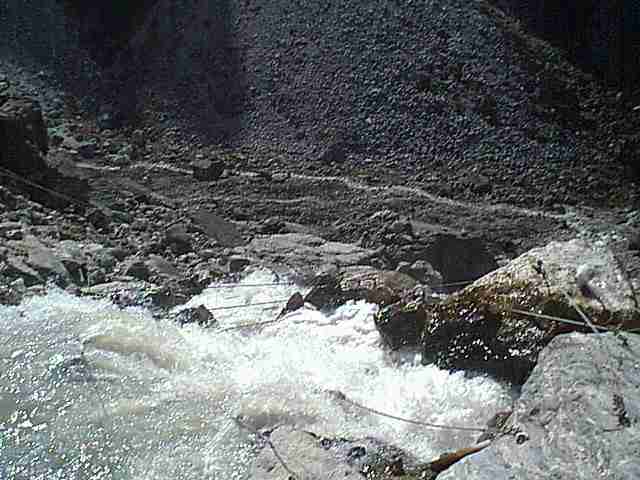 Water released from sluice gate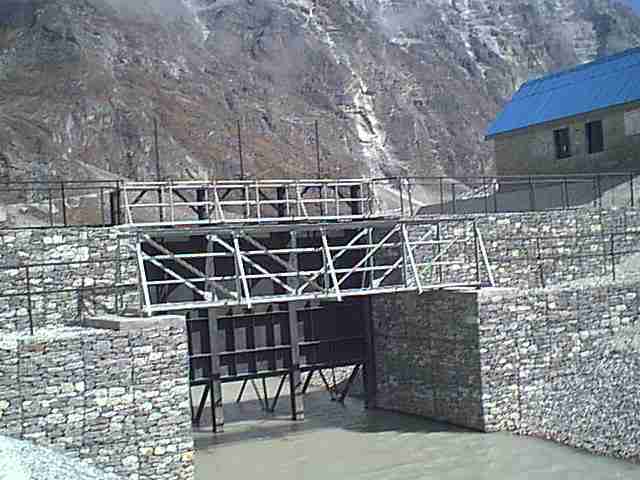 The sluice gate

Sacred spot near Na